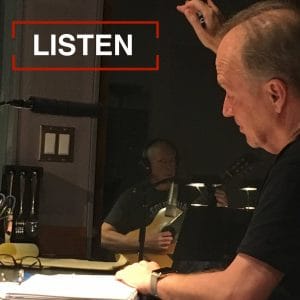 Mac Huff Publications 2020
The Singles
* please note…Along with the voicings listed, all titles include digital instrumental parts and recordings.
01) Shakedown SATB, SAB, 2 pt
To start things off, this is a show choir "rocker" from Bob Seger, first heard in Beverly Hills Cop 2 movie. This is a great opener and even better closer.
02) Show Yourself SATB, SAB, 2pt
From Disney's Frozen 2, I love this ballad of strength and purpose. The way that the composers Kristen-Anderson Lopez and Robert Lopez have weaved prior melodies around this power house ballad makes this a very special and exciting piece.
03) Stand Up SATB, SAB, SSA
I'm so jazzed about this song. This was originally anthem sung by the amazing Cynthia Erivo from the movie "Harriet" (the story of Harriet Tubman) Powerful and compelling… a real show stopper.
04) Come What May SATB, SAB, SSA
This beautiful ballad is from the Broadway version of Moulin Rouge. It's truly one of the most romantic songs I have ever arranged. It's also one of those songs that starts soft and slow and builds to a huge climax at the end. (right up my alley)
05) Spirit 2 SATB, SAB, SSA
And from the new Lion King 2019 movie, this is the inspiring anthem from Ms. Beyonce.
06) Can You Feel the Love Tonight SATB, SSAA, TTBB
We are re- releasing this a cappella arrangement I did a while back of the hit song from Disney's "Lion King".
Read More
07) I Won't Let You Down SATB, SAB
This is one of the show stopping numbers from the Broadway version of "Tootsie". It's tongue and cheek humor makes it special and a great number for choirs everywhere.
08) Beautiful Ghosts SATB, SAB, SSA
From the movie version of "Cats", this is the new Taylor Swift song she wrote with Andrew Lloyd Webber.
09) The Sound Of Silence SATB, SAB, SSA
Originally recorded by the Pentatonix, this a powerful version of the Simon and Garfunkel standard. It can be performed with the new rhythm section arrangement I scored or unaccompanied like the Pentatonix.
10) I'm Standing with You SATB, SAB, 2 Pt.
Yet another powerful ballad that was nominated for best song at the 2020 Academy awards. Penned by Diane Waren), this was sung by Chrissy Metz from the movie "Breakthrough".
11) Light 3 SATB, SAB, SSA
I was so excited when we obtained the rights to music from Broadway's, "Next to Normal". Light is the closing number from the show. Great lyrics…. Moving and important. Great closer.
Voices Rising singles (High school, college, professional groups)
12) A Safe Place to Land SSAA, TTBB, SSAA (piano only)
This is a Sara Bareilles/John Legend piece with a powerful lyric about the struggle being an immigrant in today's political atmosphere. Timely and thought provoking.
13) Johanna TTBB
This is the beautiful, lyric ballad from Stephen Sondheim's "Sweeney Todd".
As with all of Mr Sondheim's publications, we worked with him directly on this setting of Johanna. He thought it was "swell"… I'll take swell.
The Medleys
14) Frozen ll SATB, SAB, 2pt.
Here are 6 songs from the Disney's Frozen 2, hung together in medley form. Love this music. Medley runs around 12 min total. Song List :
Into the Unknown
Some Things Never Change All is Found
Lost in the Woods
When I Am Older
Show Yourself
15) Rocketman 4 SATB, SAB, 2 pt.
This is a medley of Elton John songs from the movie, "Rocketman".
I cut together a medley that will work for all ages and includes the best of Sir Elton's catalog.
Song list:
Rocketman
Bennie and the Jets
Your Song
Crocodile Rock
Don't' Let the Sun Go Down on Me
16) Toy Story SATB, SAB, 2 pt.
I love the Randy Newman songs from this Disney franchise. The medley consists of 4 songs, one from each of the Toy Story movies. How fun is that?
Song list :
You've Got A Friend in Me
Ballad of the Lonesome Cowboy When She Loved Me
We Belong Together
SSA singles
17) When the Party's Over SSA, SA
Nobody hotter right now than Billie Eillish. Here's a mesmerizing song of hers for women's chorus.
18) It's So Easy SSA
Linda Ronstadt has been back in the musical zeitgeist as of lately. Here is a Buddy Holly standard that Ms Linda made famous. Perfect for your girls group
A Million Dreams 5 SSA – not recorded
From the Greatest Showman, I added this voicing to my in – print arrangement. SATB recording can be found at https://www.youtube.com/watch?v=D3osqo-BfK4
Touch the Sky SSA – not recorded
From Disney's "Brave", this is. Once again, a voicing I added to my original arrangement. SATB recording can be found at https://www.youtube.com/watch?v=JkW6KRt-NH8
You've Got a Friend in Me SSA – not recorded
Here's the main theme song for the Toy Story, finally scored for women's groups everywhere. Once again, this an added voicing to my original publication of this song.
A performance of the SATB recording is at https://www.youtube.com/watch?v=LaHSrqE-hh8
Holiday singles
19) O Come All Ye Faithful SATB, SAB, SSA
This is my take on a contemporary setting of this holiday standard. Easily used as an introit and/or processional, it's big, triumphant and celebratory. Perfect to open a Christmas concert.
20) At This Table SATB, SAB, 2 pt.
I found this song on the Idina Menzel Christmas album she released this year. It's a wonderful message that can really be used all year long, but is especially poignant at the holidays.
21) Like It's Christmas 6 SATB, SAB, 2 Pt.
The Jonas brothers recorded this on their brand new Christmas album. It's a wonderful new song for the holidays.
Young Voices (Elementary. Middle school)
22) Together From Afar SAB, 2pt.
This is the main theme song from "How to Train Your Dragon", a Jonsi song that is perfect for kids.
23) Born to be Brave SAB, 2 pt.
This is a hit song from the Disney Channel series, High School – Musical The Series. Uplifting and motivational.
24) Fireflies SAB, 2 pt.
Owl City had a hit with this several years back. I was able to capture the essence of this while simplifying it to fit singers of all ages. This part of our "Discovery" series which offers page 2 notes and part prominent cuts on the recording for quicker learning.
25) Don't Give Up on Me SAB, 2 pt.
I hear this Andy Grammer song everywhere. I love what it says and fits perfectly with young voices.
26) I Just Wanna Shine 7 SAB, 2 pt.
Originally, this was a pop hit by the group Fitz and the Tantrums. However, I first heard this as the theme for a Wal Mart back to school commercial. Once again, this included in our "Discovery" series.
27) With My Own Two Hands SAB, 2 pt.
I'm interested in publishing a wide variety of music. Here is a very simple folk song, penned by Jack Johnson and Ben Harper and used in the movie "Curious George". It's has a simple, yet inspiring lyric and is perfect for the very young singer.
28) Up on the Housetop SAB, 2 pt.
Did you know this was the 2nd oldest Christmas Song in the world?
I thought it was time for a Discovery , contemporary version of this. And since there's a long history of rewriting the lyric, I penned a 21st century version of that as well. Christmas goes funky!
Mac Huff 2020 Publication Recordings